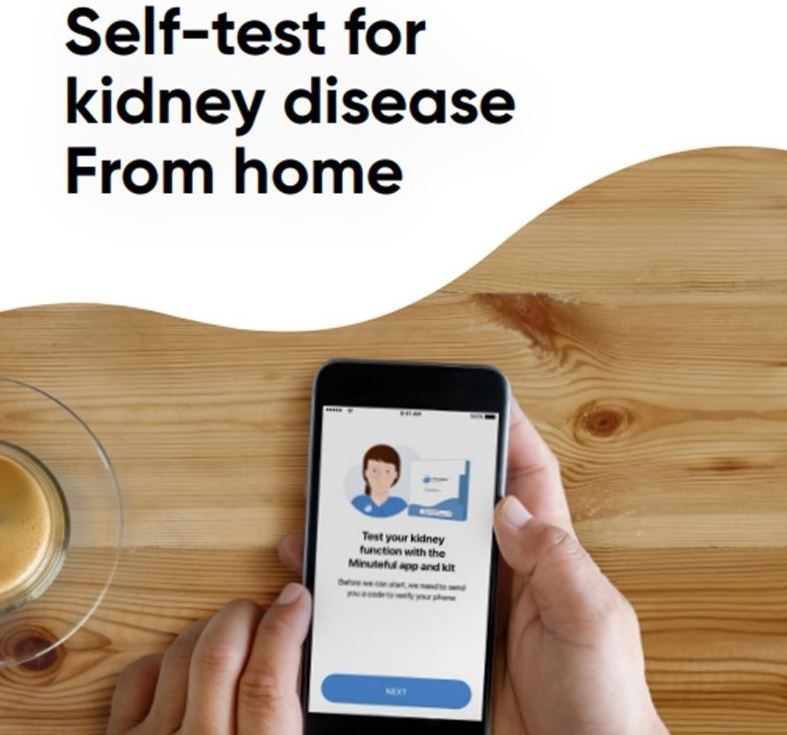 Digital home kidney health testing service
GP Practices in the network are introducing a new service which allows people to carry out a urine test at home with a smartphone and a simple urine test kit, which will be sent to their home address.
As some may be aware, part of the diabetes annual review involves a urinary albumin:creatinine ratio (ACR) test, traditionally conducted by bringing a urine sample to your appointment to be dip tested. The ACR test checks your kidney function by testing for particles of protein in your urine called albumin. If there is albumin in your urine, this means you are at increased risk of kidney disease and heart disease. If this is picked up at an early stage, you can be put on medication that will reduce your risk of any complications.
The new service will allow patients to self test in their own home using the kit and the Minuteful Kidney app, which guides them through the process. Test results are seamlessly imported to the patient's record in via a secure NHS messaging protocol, saving them and their GP time.
Find out more about the Minuteful Kidney Service for ACR Testing at Home on our ACR Testing web page here>>
Surgeries in our network invite you to use the NHS App.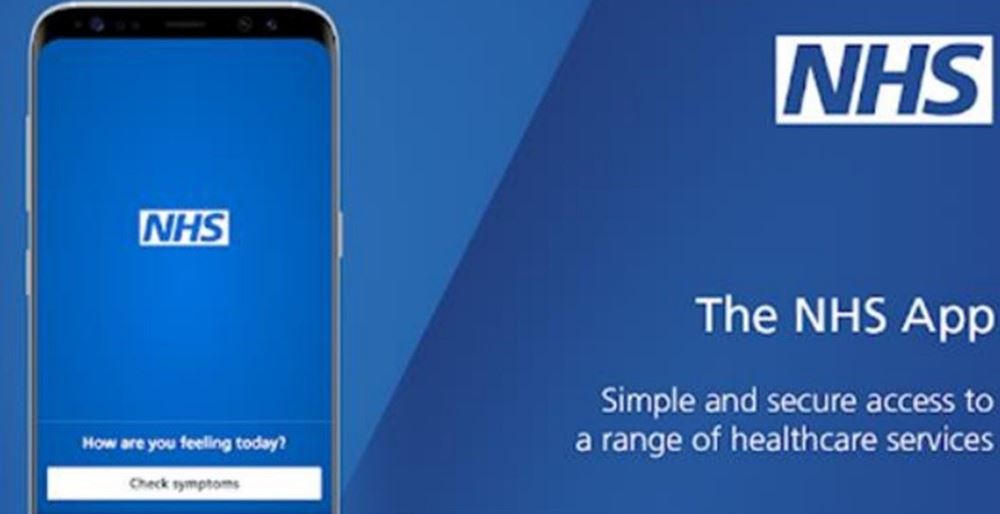 Health Apps to manage Long Term Conditions
We are working with NHS Dorset's partner, mymhealth, to offer FREE digital App solutions to enable people with long-term conditions to manage their health better.
The platform provides expert advice and education, as well as other tools to support people in managing their long-term conditions, providing tailored advice.
We are currently offering the myAsthma App to our asthma patients and the myCOPD App to patients with Chronic Obstructive Pulmonary Disease. Over the coming months, we also plan to introduce mymhealth Apps for Type 1 & 2 Diabetes and heart disease (heart attack, angina, heart failure or valve disease) and or recent heart surgery (myHeart)
Find out more about myAsthma on our myAsthma page here>>
And about my COPD on our myCOPD page here>>
Blood Pressure monitoring at home
GP Practices in our network offer the opportunity for patients with hypertension to monitor their blood pressure at home and share their blood pressure readings directly back to their GP from home using the Viso app (previously known as Hypertension Plus).
High blood pressure, or hypertension, rarely has noticeable symptoms. But if untreated, it increases your risk of serious problems such as heart attacks and strokes.
In line with NHS England recommendations, NHS Dorset is working in partnership with Omron Healthcare to implement blood pressure (BP) monitoring at home using the Viso app.
Monitoring blood pressure remotely through Viso has multiple benefits. From the patient perspective, it will not be necessary to book an appointment and attend the surgery for a blood pressure check. It enables healthcare professionals to keep track of a person's health, provide them with the information needed to look after their health and help them access the right treatment when required. In addition, taking measurements in the comfort of one's own home can better reflect blood pressure, as being tested in a medical environment can make some people feel anxious, affecting results.